More than a century since the foundation, we continue to take up new challenges for customers and society.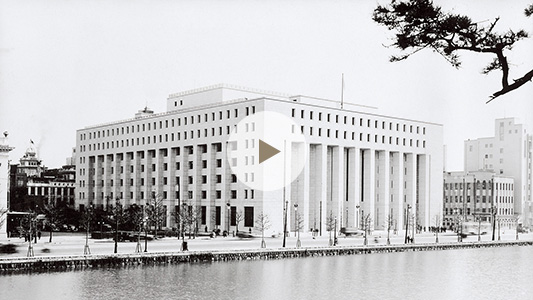 Corporate History (2 min. 46 sec. (198,351KB))
1902

Foundation

Left: Tsuneta Yano
Right: "Characteristics of My Company"

Tsuneta Yano issues "Characteristics of My Company", a pamphlet explaining the merits of a mutual company, and subsequently establishes Japan's first mutual life insurance company, the Dai-ichi Mutual Life Insurance Company.

1906

Dai-ichi Life begins paying policyholder dividends.

1923

Following the Great Kanto Earthquake, Dai-ichi Life raises customer confidence by making prompt payment of insurance claims to policyholders, despite a payment deferment order issued by the government which allowed financial institutions to delay payments.

1932

The sum insured of policies in-force reaches JPY 1 billion.
Dai-ichi Life becomes the second largest life insurance company in Japan.

1935

Dai-ichi Life establishes the "Hoseikai" foundation, offering facilities for the prevention and treatment of tuberculosis, the major cause of death in Japan at the time.

1938

The Head Office is moved to its current Tokyo location, which served as the General Headquarters of the Allied Powers (GHQ) following World War II.